KEPServerEX Featured Common Drivers
KEPServerEX offers over 150 common protocol drivers. The drivers are a software component that enables KEPServerEX to meet the connectivity requirements of specific devices, systems, or other data sources.
KEPServerEX Advanced Plug-Ins
KEPServerEX Advanced Plug-Ins extend the capabilities of the KEPServerEX connectivity platform by providing enhanced server functionality, increasing the usefulness of data by transforming it beyond raw data in a device register.
Software Downloads
Product Use Guide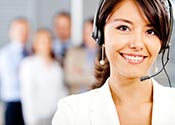 For sales and technical support, we are available
Monday through Friday
from 9:00 AM to 5:00 PM Pacific time. Contact us by email at sales@sstautomation.com.